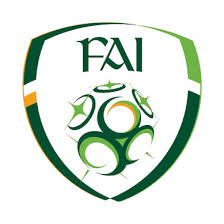 The Republic of Ireland U17 start their International Tournament today against England at the Tallaght Stadium (kick off 8pm).
Derry City's Ronan Mc Kinley is named among the 21-man squad for the tournament in Dublin which will see Ireland also play Germany and the Czech Republic.
With qualification already assured as hosts for next year's UEFA Under-17 European Championships, the Under-17 International Tournament will serve as preparation for the 2018 Finals.
Speaking ahead of Thursday's opening game against England, O'Brien revealed the tournament is crucial to the team's build-up to next summer.
"This will be another step-up for the players. The tournament will replicate an Elite Phase, and the players will be playing at a very high level.
"This week will be about gaining more experience in a tournament setup. I want the players to learn from the experiences," O'Brien continued.
Republic of Ireland Under-17 Squad
Gavin Bazunu (Shamrock Rovers), Conor Carty (Wolverhampton Wanderers), Thomas Considine (Bohemians), Kyle Conway (St. Patrick's Athletic), Jimmy Corcoran (Preston North End), Alex Dunne (Shamrock Rovers), Festy Ebosele (Derby County), Matt Everitt (Brighton and Hove Albion), James Furlong (Shamrock Rovers), Anselmo Garcia MacNulty (Real Betis), Joshua Giurgi (Norwich City), Harry Halwax (Derby County), Matthew Healy (Ipswich Town), Joe Hodge (Manchester City), Brandon Holt (St. Patrick's Athletic), Cian Kelly (Shamrock Rovers), Sean Kennedy (Sunderland), Seamas Keogh (Southampton), Ronan McKinley (Derry City), Timi Sobowale (Manchester City), Luke Turner (Aberdeen)
Under-17 International Tournament Fixtures
8/11: Republic of Ireland v England, Tallaght Stadium, 19:00
11/11: Republic of Ireland v Czech Republic, Tallaght Stadium, 15:00
14/11: Republic of Ireland v Germany, Tallaght Stadium, 13:00