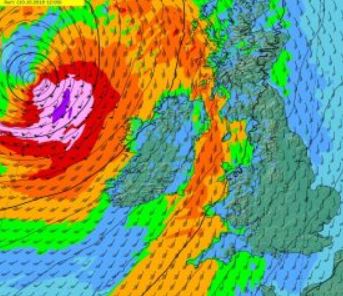 As Storm Callum is set to hit the North West later tonight a Donegal County Councillor says he has been reassured that the local authority has an effective contingency plan in place.
An orange weather warning will be in place for all coastal counties from 10pm, and will be valid until tomorrow morning.
Cllr John Campbell says areas of South Donegal which have been prone to flooding in the past owing to high tides could still be vulnerable.
He believes that there's also an onus on business owners and residents to prepare for all possibilities: