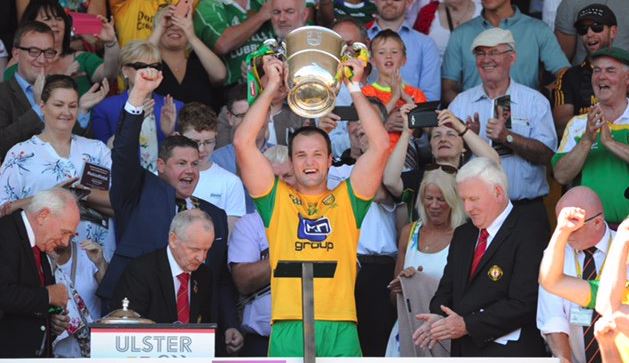 The draw for ther 2019 Ulster Senior Football Championship will take place this evening.
All eyes will be on the north west counties who impressed over the summer.
Donegal go into the draw as the defending champions after Declan Bonner, who was in his first year in charge, managed the county to a 9th Anglo Celt Cup.
Neighbours Tyrone had a disappointing Ulster campaign but reached an All Ireland Final through the back door only to be beaten by Dublin.
The two teams drawn in the 2019 Preliminary Round will be exempt from the Preliminary Round in 2020 and 2021.
The Ulster draw will be live on RTE at 8.30pm.