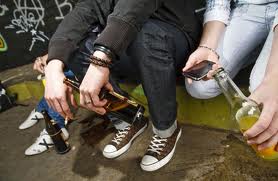 Serious concern has been raised over what's been described as an alarming level of anti-social activity on communal ground at a Letterkenny housing estate.
A group of teenagers are said to be congregating at the green in Ard O'Donnell, participating in underage drinking and most recently, vandalised the reservoir located close by.
In another incident, it's understood that a sealant attached to the local pump station was torn off and thrown at an elderly resident who tried to confront the gang.
One local resident Josephine has been describing the severity of the situation: