A 25 year old man arrested by gardai in Donegal following a robbery in Derry on Saturday is due to appear in court later today.
The PSNI say they received a report that a shop on Culmore Road had been robbed at knifepoint at around 7.30pm.
Witnesses reported that after the robber left the shop, he pulled his knife on a taxi driver, forcing him to take him across the border.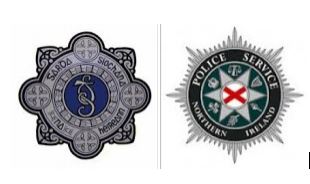 Gardai were immediately contacted, and they located the taxi near Quigley's Point.
The suspect was arrested and is in Garda custody this morning. A sum of money was also recovered from the vehicle.
The PSNI say they understand that the taxi driver was assaulted during his ordeal and required eight staples to a head wound.
Police have thanked the witnesses who were able to provide information that allowed police services on both sides of the border to liaise quickly and effectively to bring about the arrest.
This morning, Garda Superintendent Eugene Mc Govern said the arrest was the result of close co-operation between the PSNI and gardai. He said in the first instance, gardai have been investigating the alleged false imprisonment and assault of the taxi driver, and the man is due before a special court sitting in Longford,.