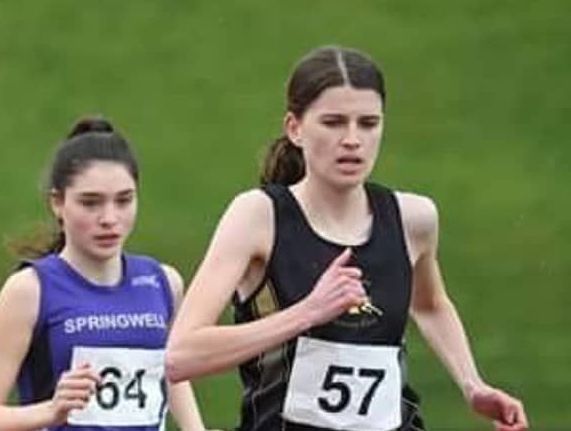 After last weeks heroics at the Omagh Half Marathon, Nakita Burke of Letterkenny AC continued her excellent form with 1500m victory in Belfast on Sunday.
It was a highly impressive track debut as she ran 4.39 to win at the Mary Peters Stadium in wet and Blustery conditions.
Seven days earlier Nakita finished second on her half marathon debut in Omagh.