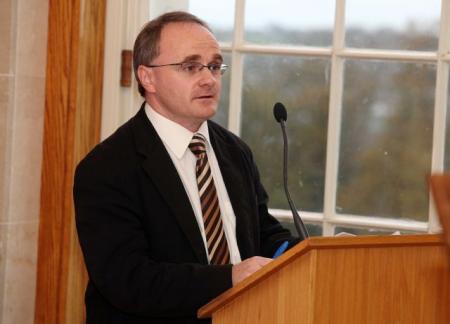 An apology from Sinn Féin MP Barry McElduff has been labelled 'insincere' and 'self-serving' by the family of a Kingsmill massacre victim.
Mr McElduff posed with a loaf of Kingsmill bread on his head on the anniversary of the 1976 attack .
He's been given a three month suspension from his party.
But Colin Worton's brother Kenneth – who was one of those killed – says it's not enough: