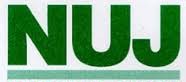 The National Union of Journalists has issued a statement, calling for Iconic Newspapers to halt the proposed redundancies at the Donegal Democrat and negotiate with the union.
NUJ say three staff positions are being targeted by the company, even though journalists at the paper are already struggling with heavy workloads. The company is offering only statutory redundancy to those it wants to make compulsorily redundant.
The NUJ has contacted the company to seek talks but has not received a formal response from Iconic. As a result, the NUJ has written to all the politicians including TDs, senators and councillors in Donegal; asking them to contact the group editorial director, Alan English, to tell the company to stop the redundancies and engage with the union.
Ian McGuinness, NUJ Irish organiser, says "To cut staff in the Donegal Democrat will increase the workload and stress on the journalists that remain, and will hurt the quality of journalism in Donegal as it is bound to negatively impact on the newspaper's reporting ability. Furthermore, not only is the company refusing to acknowledge, let alone answer, the NUJ's requests for collective talks; it also isn't conducting a formal, objective redundancy consultation process. Therefore, the NUJ will take cases to the Adjudication Officer Service and the Labour Court on behalf of any member who has their rights trampled upon. The union will not stand by while our members are unceremoniously dumped on the dole queue."
Séamus Dooley, NUJ Irish secretary, says this is "a perfect example of why government needs to convene a Commission on the Future of the Media in Ireland. While we have always advocated the establishment of a Commission because of problems with diversity and media ownership in Ireland; we also need to address the drastic cuts that have been, and are still being made, to local media. These cuts in the Donegal Democrat must be stopped and Iconic Newspapers should immediately sit down with the NUJ to collectively discuss its proposals. A new way of supporting local newspapers must be found as they are vital to our democracy. One thing is certain, cuts will not strengthen these newspapers. They never have and they never will."