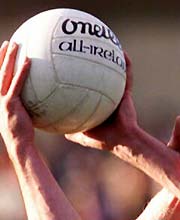 It's been confirmed that funding has been secured until March for the Curriculum Sports Programme in Northern Ireland.
The Department of Education which runs the programme in conjunction with Ulster GAA and the Irish Football Association has received an additional £10 million in funding.
West Tyrone MLA Daniel McCrossan, has welcomed the announcement after a decision was previously made to terminate the programme at the end of this month.
He says this announcement has provided certainty for the future delivery of the programme to the 40,000 children who avail of it each year: