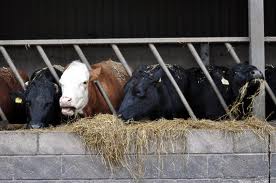 The Donegal executive of the ICMSA will meet this evening to elect new officers for the coming year.
Among matters up for discussion will be the Government's decision to include farmland in the 6% Stamp Duty change set out in the Budget.
The meeting will take place in the Clanree Hotel tonight at 8:30pm and votes will be cast to elect a Chairperson, Vice Chairperson and Secretary as well as a National Council Member and two delegates.
Cathal MacCarthy ICMSA Press Officer says much attention and debate this evening will focus on Tuesday's Budget: