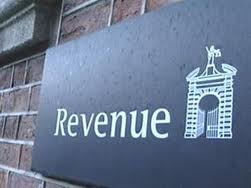 Revenue has published its latest Tax Defaulter list, with four settlements received from Donegal and one from Derry.
The five settlements involved a total of almost €448,250 in outstanding tax, interest and penalties.
Brian Brogan, a farmer, landlord and employee from Sockar, Trentagh, Letterkenny paid almost €104,000 in tax, interest and penalties.
Dermot Doherty, a partnetr, company director and landlord from Baskill, Gleneely paid just over €40,700.
Sean Mc Ginty, a B&B profidor and shopkeeper from Barnesmore, Donegal Town paid almost €66,000, and Peter C Mc Menamin, a motor mechanic from CVloghanbeg paid just over €84,700.
The largest payment from the region came from Maeve Gallagher, a PAYE employee of Culmore Road in Derry, who paid almost €153,000.