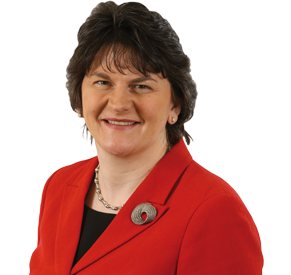 Arlene Foster's recent comments about Sinn Féin's northern leader Michelle O'Neill have been described as 'bitchy' by a Social Democrat TD.
DUP leader Foster was asked in a newspaper interview to describe Michelle O'Neill in one word – her answer was 'blonde'.
Sinn Féin have since claimed the remark was sexist, which the DUP says is nonsense.
Social Democrats TD Roisin Shorthall says the remark raises questions about Arlene Foster's capacity to lead……….