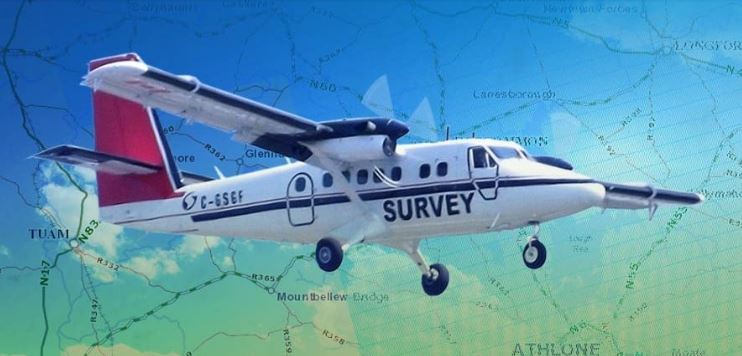 The West Donegal leg of the "Tellus" geological survey is underway, with the survey plane now in the air.
The low-flying plane, which is equipped with state-of-the-art technology, will be in the air for the nmext number of months, with details of the flight paths being published on a weekly basis on www.tellus.ie.
The Sligo based aircraft surveys rural areas at a height of 60m – approximately eight times the height of a standard two storey houses, as approved by the Irish Aviation Authority.
In a statement Dr James Hodgson, Geophysics Programme Manager for Tellus, said that Tellus is an important and exciting project which is helping to unearth significant geological information about Ireland.
Eastern Donegal was previously surveyed in 2011, as part of the Tellus Border project, with the company looking forward to completing the airborne data set for the region with upcoming flights.
By late 2017, they expect to have surveyed 50% of Ireland – with the resulting information helping them to better understand the local environment, soil management and natural resource potential for Donegal.