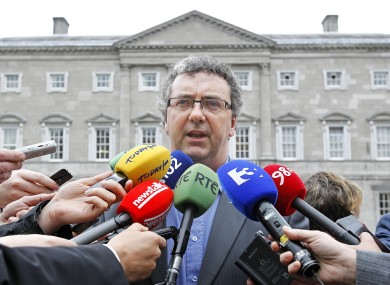 The Anti-Austerity Alliance says the Government is rowing in behind 'EU diktats to trample on the democratic will of the Irish people' in relation to water charges.
Yesterday the European Commission said Ireland can't legally abolish its system of water charges under a EU directive.
However, Anti Austerity Alliance TD Paul Murphy says the EU is a key driver of water privatisation.
Meanwhile, Donegal Deputy Thomas Pringle says the EU is moving the goalposts in a bid to support Fine Gael's stance on water charges…………..